Click here to the free Selling Skills Survey - no charge, no opt-in
Sales Training International's skills-based sales training courses instructor-led and online for sales professionals, are uniquely designed to serve our clients who sell solutions to their customers' problems, and do so in highly competitive markets.
Diagnostic assessments demonstrate clear evidence of where training is needed.
Courses/modules matched with the assessment results provide training only where it's needed.
15 bestselling sales books provide confidence in the content of the training.
Training outcomes are immediate, observable, measurable, and sustainable.
Selling is Not an Unskilled Occupation
Sales training courses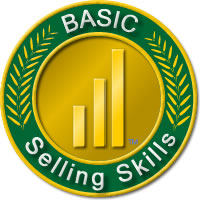 Basic Selling Skills (cost saving bundle - descriptions)
Strategic Sales Plan: Why Sales Fail and How Wins are Won

Profile and Qualify Sales Prospects

*
Trust and Rapport Building
Competitor Analysis
Features - Advantages - Benefits
FAB-TEA Value Selling Model

Telephone Cold Calling with Voicemail Strategies

*
Email Prospecting*
Objection Free Selling: How to PREVENT, PREEMPT, and RESPOND to Every Sales Objection You Get
* also in The Hunt bundle of courses.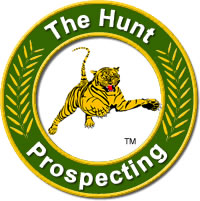 The Hunt: Prospecting for New Business (cost saving bundle - descriptions)
Profile and Qualify Sales Prospects
Email Prospecting
Telephone Cold Calling with Voicemail Strategies
Networking for Sales
Asking for Referrals
To help select the courses that are right for you and your team, invest just a couple of minutes taking the Objection Free Selling Skills Survey. It's free and no login is necessary. Select the link or the button above for more information and to access the survey.
Our sales training courses
Provide observable & measurable sales skills - view client quotes
Have tests at the end of each module demonstrate knowledge gained
Include sales skills observation Job Aids demonstrate transfer of knowledge and skill back on the job
Are interactive, engaging and easy to navigate
Accessing the sales training courses:
Current clients using a previously purchased group number select the blue "Register using a Group Number" button above. After registering on this site, select the "Student Login" button above to sign in.
New clients select the "BUY Online" button above to preview and purchase and take the courses online.
Career Advancement Through Skill Development
[Sales Training Course Descriptions] [Selling Skills Survey] [Sales ebooks & books] [Sales Training Client Quotes] [Buy Sales Training Online]
For additional information: email info@saleshelp.com
© Copyright 2019 Sales Training International
www.SalesHelp.com